MOMI and COVID-19. For more information, click ABOUT
Admissions Information
Admissions Information
We are at full capacity for the 2020-2021 school year and are unable to accept new applications.
WE WELCOME YOU TO COMPLETE AN ONLINE INQUIRY FOR THE 2021-2022 SCHOOL YEAR TO BE INFORMED OF OUR ADMISSIONS PROCESS.
Come discover the many benefits of a Montessori School of Maui education. We proudly serve young people 18 months through the 8th grade and provide each student with the academic and social foundation needed for future success.
The Montessori teaching methodology is uniquely based upon observation, peer learning, tactile learning materials and intrinsic motivation, and provides a collaborative learning environment that stimulates critical thinking skills, cultivates inquisitive minds and decision-making and supports the development of each child's unique potential. Learn more by attending one of our upcoming admissions event.
Non-Discrimination Statement
The Montessori School of Maui is a non-profit organization. We are a non-denomination, co-educational school enrolling and providing education to children without regard to gender, race, nationality, ethnic origin or religious beliefs.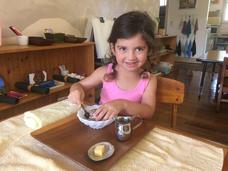 Montessori School of Maui
Admissions Office
Main: 808.573.0374
Fax: 808.573.0389

Jamie Athearn
Director of Admissions
MAIN: 808.573.0374
jamiea@momi.org