Growing Global Citizens since 1978
Application Requirements
Prospective Student Application Requirements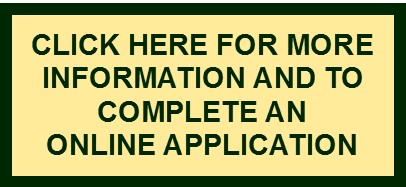 There are four mandatory requirements to complete the Prospective Student Application process for possible enrollment:
Parents of Elementary and Middle School applicants must provide copies of their child's last report card or equivalent, most recent achievement testing scores, and Teacher Reference Form(s) to the school before the applicant can be considered for an interview. Two Teacher Reference Forms are required: one for Math and one for English.
2) Schedule and attend a Campus Tour.*
This includes a tour of the school and introduces the Montessori educational philosophy, the school's history, and policies. This is an excellent opportunity to ask any questions that you may have regarding our school. We request that parents attend this Campus Tour without their children, if possible.
3) Schedule and attend a Classroom Observation.*
Parents schedule half hour classroom observation at the level their child would be enrolled. We require that parents attend this Classroom Observation without their children.
4) Prospective Student Interview.
Primary children interview in groups with several teachers and Elementary and Middle School children interview individually with one or more teachers. If your child has been invited to an interview it means that there are spaces available for enrollment. However, it does not guarantee placement for your child.
*Campus Tours and Classroom Observations can be scheduled on either the same day or on separate days.
Acceptance Information:
Acceptance of an applicant is based on several factors including a successful match between the family, the school, and with a combined understanding of the educational goals for the child. We take into consideration, for all levels, factors related to your child's individual development readiness to ensure appropriate placement in our school. Interviews, grades, test scores and teacher references are an important part of the selection process for applicants for the Elementary and Middle School programs. Siblings of current students, Montessori transfer students, and families who have completed the Campus Tour and mandatory Classroom Observation receive priority consideration from the Prospective Student Pool. A student's date of application does not influence an offer of enrollment. New applicants are offered enrollment for available spaces as the school seeks to achieve a balance of age and gender in each classroom which is integral to the Montessori method of education. Offers of enrollment take place as the need arises.
Removal from the Prospective Student Pool:
Your child's name will be removed from the Prospective Student Pool once you have accepted an offer of enrollment, your child ages out of the level applied or you have requested to be removed from the pool.